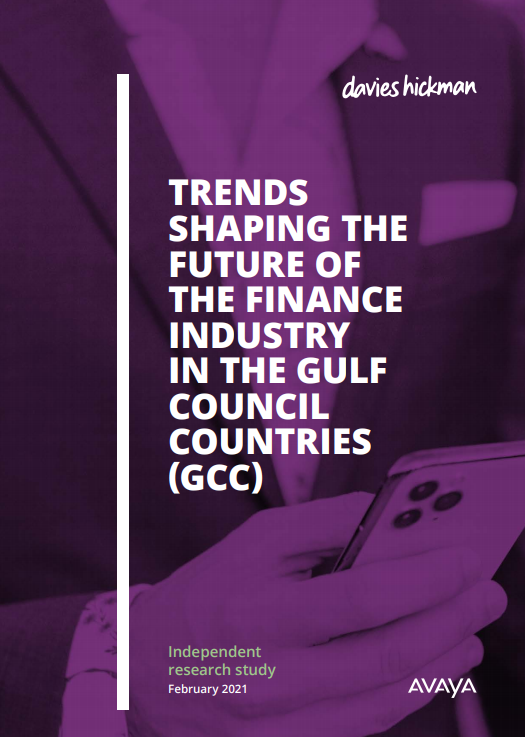 Trends shaping the future of finance in the GCC
Over the past year, GCC banks have committed to digitization in a way never seen before to counter the effects of a subdued global economy.

That is the key finding of a study commissioned by Avaya and conducted by research firm Davies Hickman Partners.

The study, comprising in-depth interviews with 12 banking executives from across the GCC, found that many of the trends changing the face of regional banking have accelerated as a result of the COVID-19 pandemic, identifying six major trends where GCC banking modernization is progressing at speed.

Download this complementary research report to discover these trends, and Avaya's view on approaching them.

Download Report Now
By submitting this form, I agree to my information being processed in the Avaya database for the above mentioned purpose. See our
Privacy Statement
for more details, or manage your
Email Preferences
at any time.