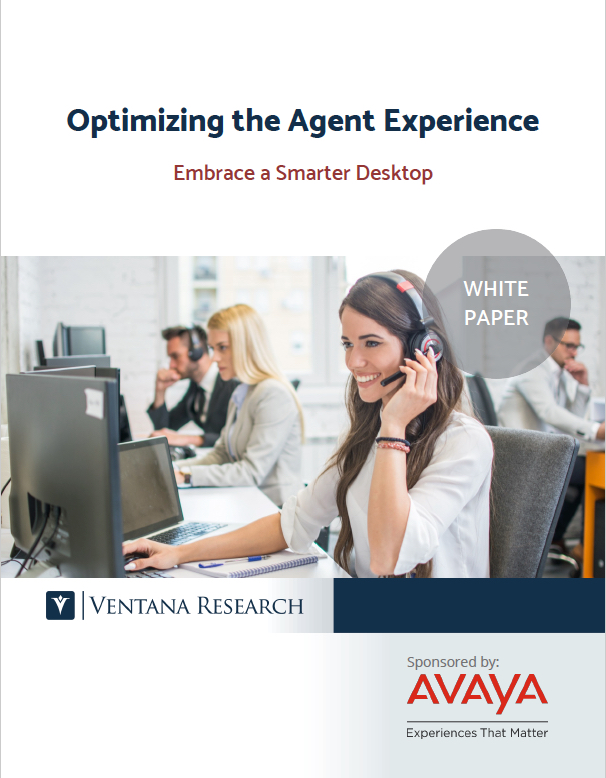 Ventana Research
Learn how an optimized desktop for customer service agents enables better customer experiences.
Fewer than one-third of organizations say their agents are fully satisfied with their jobs. One key factor in job satisfaction is how easy it is to access relevant customer information so issues can be resolved quickly. Download this white paper from Ventana Research to learn what to look for in a modern agent desktop.
Get your copy of the Ventana Research white paper
By submitting this form, I agree to my information being processed in the Avaya database for the above mentioned purpose. See our
Privacy Statement
for more details, or manage your
Email Preferences
at any time.