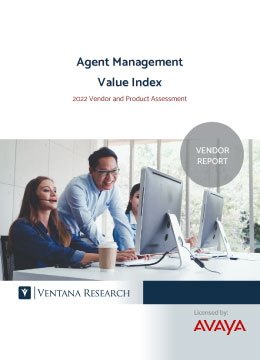 Avaya ranked as Exemplary in Overall Agent Management by Ventana Research



The tools and processes organizations use to manage agents have been forced to change radically over the last few years.

As agents are the single largest cost for contact centers, innovative platforms and solutions to optimize the experience are a must.

Access Ventana Research's Value Index to learn more about the agent management ecosystem and why Avaya is ranked an exemplary vendor.
Get your copy of the report